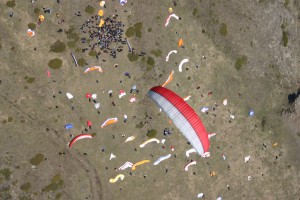 Here you can find a different options for flying in Bulgaria. We could offer weekend tours, week or month long flying tours, soaring the best Bulgarian flying sites during the best season. What you get:
- Transport in a comfortable bus with radio, airport transfers.
- Professional guiding and meteo forecast.
- Long flights retrieval guarantee.
- Accommodation could be included or excluded – there are to many options, we could arrange depends on your request.
Flying sites like Sopot, Shoumen, Koniavo, Vratza, are easy to reach from Sofia, Plovdiv or Varna, so you can check how to get to these airports from your country.